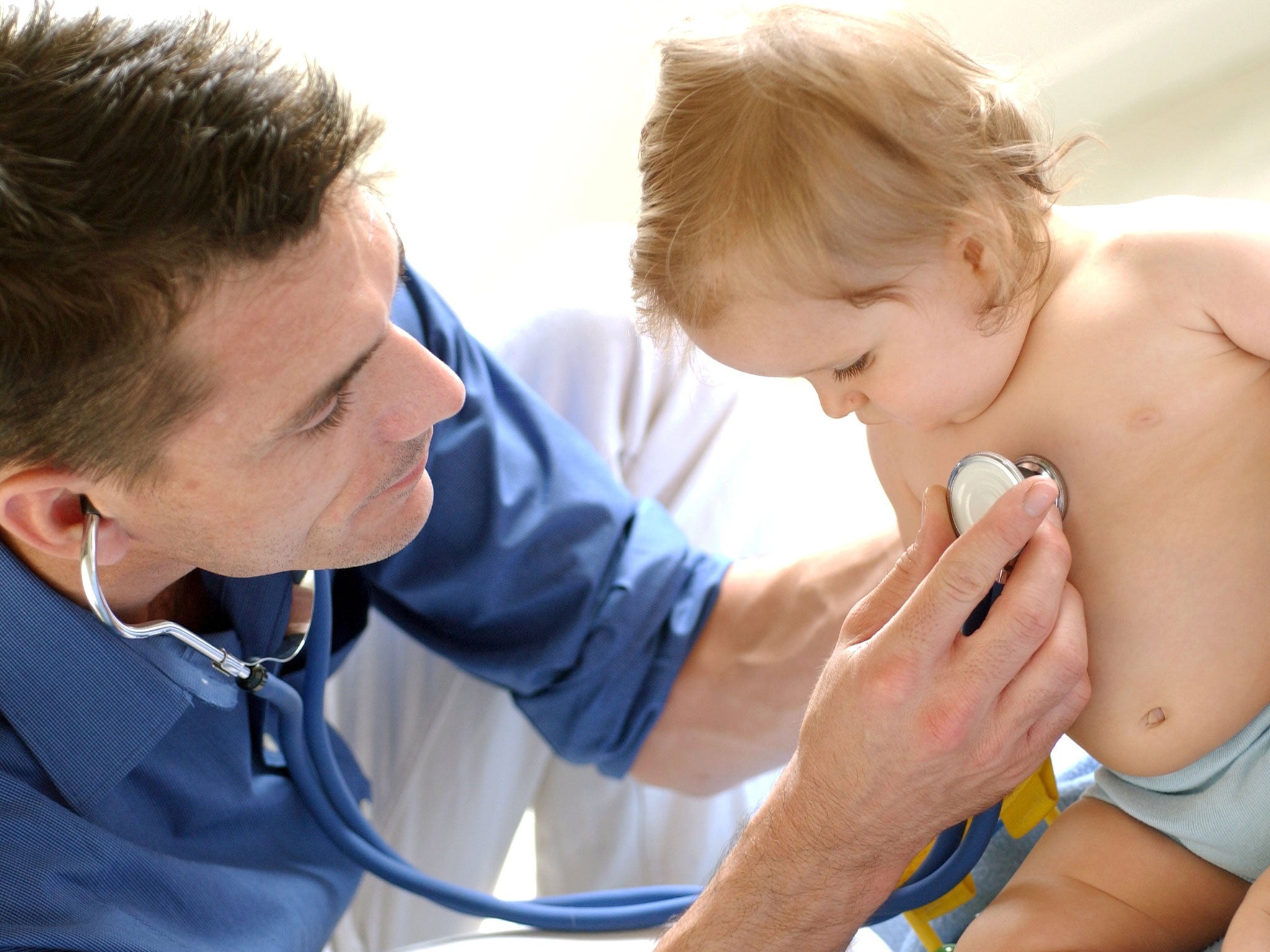 I have walked down a hospital hall and handed my child over to a capable physician twice for open heart surgery. I have watched as she was taken beyond the yellow and black line that separated her from myself and felt the awful pit in my stomach. I have waited with the knowledge that I am helpless to do anything for her. Turning your child over to a physician for any medical procedure is hard; turning your child over for a life-threatening surgery is something you can not put into words.
Can you prepare for that? No. Nothing you do can prepare you for the emotional toll, the hours of waiting in an operating room, the nerve-wracking havoc tugging at your heart and mind. Although emotional preparation may not be possible, education is. Knowledge is power in the world of Congenital Heart Defects (CHD). The more knowledge you have, the less helpless you feel. It is usually fairly easy to gain knowledge on the "basics" of your child's CHD and the surgical procedure they will go through. What is not always easy is getting the knowledge you need that will prepare you the best. Knowledge that can help you and knowledge that can help your child can make open heart surgery and recovery a little less stressful.
This is my list of preparation advice for those facing open heart surgery with a child.
* Learn all you can about the hospital, surgical procedure, surgeon, and preferred treatment of cardiac patients. Hospitals are all different. You may know someone who has been through this before and feel ready; however, it may surprise you how different your experience turns out. It is important for you to understand how your hospital works. Some hospitals are more likely to use newer methods of treatment, surgery, or respiratory therapy. Anesthesia care and techniques differ widely. Does your hospital have a PICU, ICU, or CICU? Where do you wait during surgery? How long until you will be allowed to see your child after surgery? This list is just a tiny fraction of all the things that differ from hospital to hospital. You should find out so you are not surprised by any of these things. Do your research on hospitals and their surgery protocol just as you would your child's condition.
* Be aware of how your child will look after surgery. With my daughter's first open heart surgery, we had friends who showed us photos of their daughter immediately following surgery. We stared at the photos as they explained all the tubes, cords, IV's, medicines and more. Although our daughter did not look exactly the same, we were better prepared for what we saw when we walked in the ICU. We recognized her knees down to her toes and her beautiful eyes to the top of her head, otherwise, she was completely covered in tubes, wires, bandages, and tape. For us, it was still hard to see but not nearly as hard as those who came to visit her who had no idea she would look like she did. Conduct an online search for open heart surgery images to prepare you. Study the pictures. If you know someone that has been through it, you can ask them to explain what all the lines and tubes and equipment are for. It won't make it easier to see, but it will definitely take the horror out of it.
* Learn ways of calming and soothing your child. This can be invaluable to you and your child. Knowing you can calm them down and that they are as comforted as possible will make you feel useful and reassured. Talk to your child, even when they seem asleep or incoherent. Your voice will soothe them. Touch them often even if they are sleeping or sedated. Run your hands through their hair, rub their hands and feet, and anywhere else that is free to touch. Study up on Pressure Point massage. Using a reflexology foot chart will help you understand how to rub to help ease pain in certain areas of the body. My daughter loved foot rubs and hand rubs as a baby and adolescent while recovering from her surgeries. We found a lotion that smelled good and rubbed it into her feet and hands. Music therapy or playing music can also soothe and comfort some children. Classical music, easy listening, or other soothing music can help your child. If they are used to hearing it before surgery, they often respond favorably to it during recovery. Anything that calms your child should be used in the hospital to help them through their traumatic experience.
* Know what to expect during recovery. Every recovery is different and every child is different but, knowing what might happen or what happens to many patients may help. Recovery for a baby is markedly different than recovery for a child, teen, or adult. Many babies are kept sedated for longer periods of time and on the ventilator longer. Additionally, their hearts don't have much room to swell so their chests may be kept "open" for a time. The faraway stares and non-responsive behavior is normal when coming off sedation. Problems may also come up with feeding issues, either refusing to eat or not being able to nurse because of the drainage tubes. Deciding before hand how to handle the feeding issues, especially if nursing, is important. Do you want them to try bottles? The sooner they eat the sooner they go home; however, this meant giving up nursing for me before I was really ready. Many children also suffer sleep issues. They may not want to sleep or may have hard times sleeping. Their sleep cycles will be interrupted. Finding things to help them sleep, a favorite toy or blanket, can be a lifesaver.
* Prepare for the emotional toll of open heart surgery on older children. Many children suffer depression after open heart surgery. The pain of having drainage tubes removed, lines pulled, and pain at the incision site and sternum add to this depression. Be prepared for the emotional toll. This depression can last for three to four weeks after the surgery. Allow the patient to feel however they are feeling. Validate their pain, anger, sadness, and frustrations and let them know it is okay for them to feel that way. Additionally, some patients may suffer from anxiety issues. My daughter's anxiety in the hospital was severe. She suffered full blown attacks that raised her heart rate and breathing rates and made her feel like she could not breathe. Your child may suffer anxiety attacks as a natural reaction of being in the hospital and enduring such a serious surgery. Other emotions may also be felt. Anger, sadness, apathy, phobias, or feelings of being overwhelmed may all be experienced. All these emotional ups and downs are normal and don't have to surprise you. If you have a plan and know how to deal with them you and your child can make it through surgery and recovery.
This list can help you prepare, in a small way, for the mountain ahead of you. While nothing can fully prepare you, you can be prepared for some of it, and help your child through it.